Glu Transformers G1: Awakening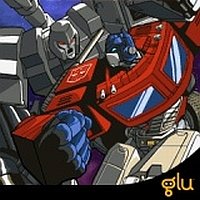 US, November 12, 2008 – Glu Mobile Inc., a leading global publisher of mobile games, today announced the global launch of Transformers G1: Awakening, a groundbreaking mobile strategy game based on one of the most recognizable and hugely popular entertainment franchises, Transformers.
Transformers G1: Awakening follows the highly successful 2007 mobile game Transformers and is the second title Glu has developed and published from Hasbro's Transformers franchise.
"The Glu team has put a lot of hard work into developing and publishing a second Transformers game on the heels of the 2007 game's global success," said Jill Braff, senior vice president of global publishing, Glu. "Transformers G1: Awakening features completely different gameplay from the first game. Players participate in explosive turn-based strategic battles that include characters and elements from the original storyline, appealing to loyal fans while also bringing the classic series to new fans in a fun and challenging way."
Transformers G1: Awakening takes players back to the franchise's roots and includes the characters, storyline and classic visuals from the original Generation 1 series – the hugely popular original cartoon that spawned a pop culture phenomenon. Players use the Autobot's strengths to defeat the Decepticons in turn-based battles derived from the original TV series.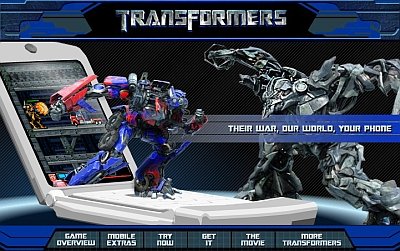 "The team at Glu has demonstrated its ability to develop and publish a successful game with the first Transformers game on the mobile platform," said Mark Blecher, vice president of digital media and gaming, Hasbro. "We're excited to give fans of the Transformers franchise an opportunity to reconnect with the original storyline and characters in this new mobile game."
The game has received critical praise in the press. In a recent 8/10 review which gave the game a silver award on PocketGamer.com, reviewer Keith Andrew remarked: "This is a strategy title that doesn't rely on a love of the genre. This is a Transformers title that'll appeal to audiences far beyond the franchise's traditional fan base. Either the world has gone mad, or is this just a damn good game?"
Features Include:
* Full screen 3D battle scenes (on supporting handsets)
* Up to 23 characters from the original animated series
* Three exciting game modes: story mode, showdown and Cybertron arena
Transformers G1: Awakening is the first ever mobile game to feature the classic Generation 1 Transformers from the original 1980s cartoon series. The mobile game and content is now available on all major carriers worldwide. For more information, visit Transformers Mobile
Source: IGN