TransMY 7th Premiere Screening – Transformers Rise of The Beasts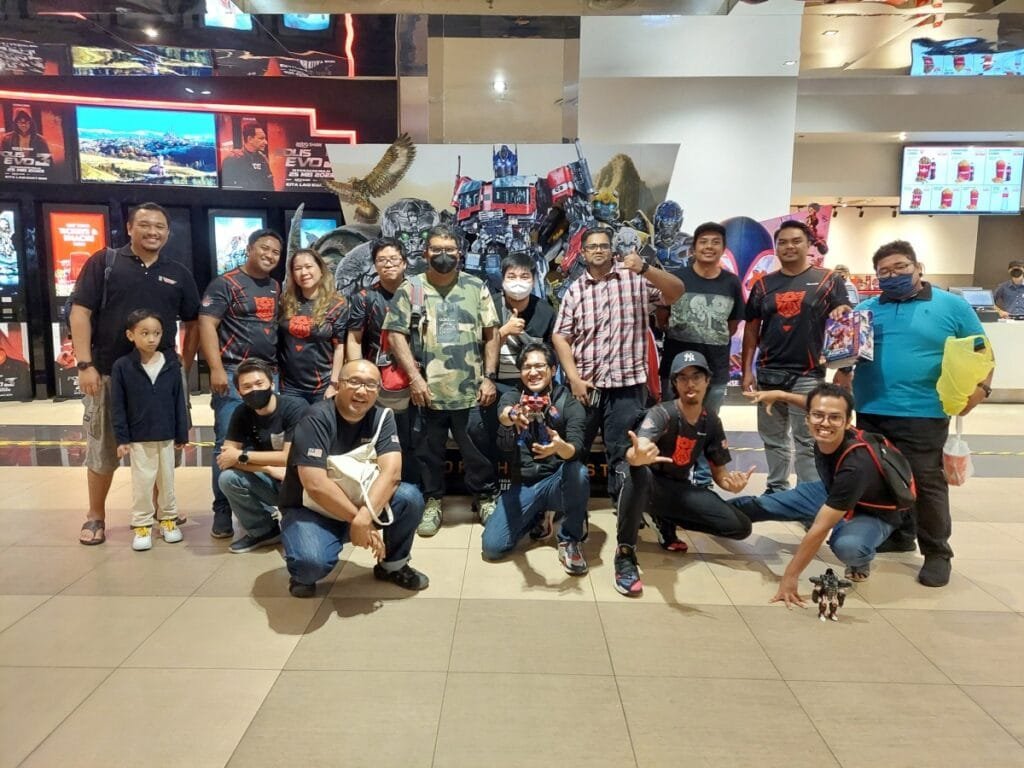 On 6th June 2023, Transfans Malaysia (TransMY), and fellow die-hard fans of the franchise have the opportunity to attend the Transformers premiere of the highly anticipated 7th instalment in the series – "Rise of The Beasts".
With seven movies under its belt and seven years of cinematic excitement, the Transformers universe continues to captivate us as fans as well as every other fan around the world.
As for TransMY, it is an opportunity to meet the members and the fans. It has been a custom for our group since 2007's. A recap of our premiere's so far:
Transformers – 27 June 2007 @ Cathay The Curve
Revenge of The Fallen – 28 June 2009 @ Cathay The Curve
Dark Of The Moon – 28 June 2011 @ GSC 1Utama
Age of Extinction – 25 June 2014 @ TGV Sunway Pyramid
The Last Knight – 21 June 2017 @ TGV Sunway Pyramid
Bumblebee – 20 Dec 2018 @ TGV 1Utama
Rise Of The Beasts – 6 June 2023 @ TGV 1Utama
This year stands out due to our division into three distinct theatres: 1Utama TGV, Sunway Pyramid TGV, and Starling Mall GSC. This arrangement offers our members the convenience of choosing the cinema closest to their location. More than 100 members, accompanied by their friends and family, graced the Transformers premiere event.
The part that brings the most delight is the opportunity to reconnect with fellow members, familiar individuals from the action figure collecting community and the event coordinators with whom we worked closely during previous Transformers movie events.
After the show concluded, the members' feedback from the screening was predominantly favourable, underscoring the triumph of the film. The sound of applause reverberating through the theatre and the laughter of the audience serve as a testament to the film's ability to captivate and entertain. By far, "Transformers: Rise of the Beasts" is a true crowd-pleaser that understands the essence of the franchise and delivers it with flair.
We would like to express our gratitude to the Transformers Fans Malaysia (TransMY) committee, United International Pictures Malaysia (UIP), and Hasbro for their invaluable support. We also want to give a special mention to TGV and GSC for generously providing seats for our group.
The gallery can be seen below:
Other links: Rise of The Beasts Premiere @ Facebook