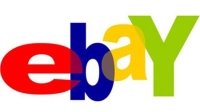 In collector's laymen term, toy hunting for Transformers can be as easy as ABC or can be as difficult as can be. Before journeying into the world of Transformers toy hunting, you must have already at least categorise yourself of what sort of collector that you want to be. Once decided you must stick to it.
This is vital so to serve as a remind to keep you on track of your wishlists all the time. Without those and proper financial planning, you will end up buying in a whim and ended up broke even before the month end.
These are a few tips when you go on a Transformers toy hunting;
Always remember what type of category you belong to, and do not stray away from there.
Do a research in Transformers websites such as TransMY (local), Tformers (international), TFW2005 (international) or Seibertron (international) for the latest toy releases from Hasbro and Takara-Tomy. Those sites will normally showcase surfacing pictures or stock photos of upcoming releases. Download the pictures in your PC and make references of their name and average pricing.
Go to classifieds sites and online shops after the items were released (for new items) and for vintage items you can always check in eBay. Most resourceful eBay for Transformers that is recommended for checks is Ebay Malaysia, Ebay Singapore, Ebay UK and of course Ebay USA. If you are Chinese speakers, you can try Ebay Hongkong (note that Ebay HK has an English and Chinese site), Ebay China and Ebay Taiwan. Added bonus for you to check if you have friends or relatives or better if you can speak Japanese is to check Ebay Japan for Japanese G1 vintages!
For Malaysians who haven't got much to splurge on foreign currency worry not. You can always hunt for Transformers in your own homeground. These are few classifieds site are worth checking out:
In short, you can hunt both online and offline.

Online – Online shops (ecommerce), price comparison sites, auction sites, forums and classifieds
Offline – malls, hypermarts, supermarket, specialty hobby shops, flea market (like Amcorp), and individuals from toy collecting communities

After research, do some maths on your wishlists. Allocate a budget for toys. Make sure that this is not your main priority as your main priorities will be settling your monthly bills first. Allocation for toys is to be made at the very last after deducting your household expenses. Make sure this habit becomes a discipline. When you decided to allocate for Transformers, do ensure that decision is final and stick with it throughout the month.
Make sure the method of payments are the ones you can have access easily such as Paypal, Bidpay, Moneybookers and local banks such as Maybank 2U etc. Ensure you have sufficient money especially when you are getting your stuffs from an auction site.
If you are bidding from an auction site, here are some tips that might be useful.

Set a maximum bid of that item that you can afford and within your budget.
Calculate the max price bid added with the postage and packaging costs. There you have total (maximum) amount that you need to pay once you win. You won't go wrong if you are consistent, i.e. sticking to your maximum bid till the end
Add in your watch list if the closing bid is a week for few days away. Constantly watch the bid daily.
Start bidding 30 minutes before ending provided the bids by other bidders DID NOT exceed your maximum allocated budget for that item. If exceeded your max, just let go and find a new one.
Bid in stages, say in RM10's and do it until you have reached the maximum, then STOP!
Watch the bid time end. If you win, congrats.
If you lose, worry not as you know you are not bidding recklessly but smartly. Find a new listing to bid.

Join collectors forum, like the one in TransMY. Like many other forums we provide a dedicated thread so members can sell and trade for Transformers. Be nice and make friends. Show them you are honest in buying their stuff and be prepared to pay immediately.
If you are shopping offline, do get information before hand from collector's forum like TransMY. Occasionally, members will review good and bad shops. Equipped with those information, you can shop wisely without wasting time window shopping aimlessly.