Michael Bay: Transformers 3 Has A Killer Ending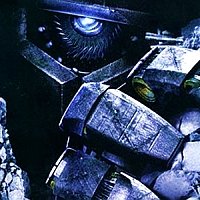 Everyone is very quiet about the plot details of "Transformers 3″. Rumor has it that it's about race for space between America and the USSR.
It will supposedly reveal that there was a secret Transformer's role in the space race that, to this day, remains one of earth's most dangerous secrets. This movie is more of a mystery, says Bay. "It ties in what we know as history growing up as kids with what really happened."
Bay also says it was difficult to get a sequel together quickly after the writers' strike of 2007-2008. Producer Lorenzo di Bonaventura agrees. He says that they were trying to do too many things in the second movie, which meant that none of them got the time they needed. They had to keep jumping as quickly as possible from one item to the next. He is unapologetic though, saying that this movie builds to a "final crescendo."
The Fallen, the villain in the second movie, is apparently a very evil fellow. Bay says that the villain in the movie sequel will cause fans of the original '80s movie, Shockwave, to be very happy. Shockwave was a robot Cyclops who turns into a laser canon and then became the dictator of Cybertron, the home world, after all of the other robots left for earth.
Bay says that the silly comedy of the old movie has disappeared in this movie sequel. Characters like the twins, two goofy, slang speaking robots are gone. He does say that the actor John Turturro comes back to this new movie to provide comic relief.
Bay also says that the upcoming movie, Transformers 3, has a "killer ending."
-MoviesOffice