Hasbro Ventures With Mediaset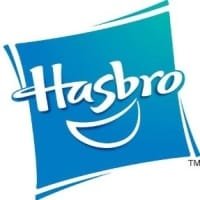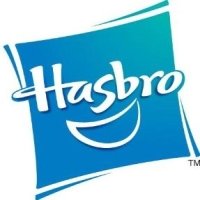 Hasbro Studios, the Los Angeles-based production and distribution division of Hasbro Inc. (HAS: 45.21 -0.78 -1.70%), recently sealed a deal with Mediaset, Italy's leading media group, to broadcast TransformersPrime, My Little Pony Friendship is Magic, G.I. Joe Renegades, The Adventures of Chuck and Friends and Pound Puppies on its multiple channels.
Financial terms of the deal were not disclosed. Apart from the said brands, the deal will also cover Hasbro's popular Monopoly, Trivial Pursuit and Littlest Pet Shop brands. Under the agreement, Mediaset will also serve as Hasbro's exclusive licensing agent for merchandise related to the five flagship programs in the Italian market, which have been re-designed and packaged for television. However, this service will only begin from the fourth quarter of 2011.
The Mediaset Group is Italy's leading television broadcaster and one of Europe's biggest media companies. Mediaset has been partnering with the most prestigious TV brands in Italy for more than ten years. The Group's main company, Mediaset Spa, is listed on the Milan Stock Exchange since July 1996. Hence, Hasbro management believes that this is a strategic partnership to widen its reach in the European market.
In the recent past, the company has been geared toward spreading its brand image via television. In mid-December 2010, Hasbro Studios signed a deal with Turner Broadcasting. Turner will run four key properties of Hasbro on its Cartoon Network throughout the U.K., Spain, Sweden, Norway, Denmark and the Middle East. The program will begin from the summer of 2011.
In early November, Hasbro Studio announced an agreement with Corus Entertainment to distribute its shows in Canada through Corus' networks, which include YTV, Teahouse, Nickelodeon (Canada), Teletoon and Teletoon Retro.
Besides these licensing deals, Hasbro launched The Hub, a children's television network, in a 50/50 joint venture with Discovery Communications on October 10, 2010. This network is dedicated to providing high-quality children's and family entertainment and educational programming. Hasbro Studios has seven shows earmarked to be aired internationally on The Hub from the third quarter of 2011.
We believe Hasbro Studios' growing presence in emerging geographical regions, signing of long-term licensing agreements, and its strategic shift to broadcasting media position the company well over the long term. However, most of its agreements will not come to fruition before late 2011. Moreover the company operates in a highly competitive industry. Many of its competitors including JAKKS Pacific Inc. (JAKK: 17.67 +0.44 +2.55%) and Mattel Inc. (MAT: 23.80 -0.24 -1.00%) are also entering pacts to expand their footprints. Hasbro currently retains a Zacks #3 Rank, which translates into a short-term Hold rating. We are also maintaining our long-term Neutral recommendation on the stock.
-Dailymarkets