Hasbro School Holiday at Paradigm Mall
The mid-term school holidays in Malaysia are finally here, and if you're wondering how to keep your kids entertained, especially during this hot weather, this might be the perfect solution for you. Get ready to dive into a world of excitement and imagination at Hasbro School Holiday event, located at the Paradigm Mall.
This collaboration between Hasbro, WCT Mall, and Paradigm Mall promises to create an enchanting haven filled with toys and games that will unleash the inner child in everyone.
From May 26th to June 10th, 2023, Paradigm Mall Petaling Jaya's Upper Atrium (UG) will be transformed into a magical playground featuring more than five thematic stations. Immerse yourself in the vibrant worlds of beloved Hasbro franchises like NERF, Play-Doh, Transformers, My Little Pony, and many more.
This extraordinary event is a must-visit for families with children, as it caters to all age groups, ensuring a safe and enjoyable experience for everyone.
Each station at the Hasbro School Holidays is tailored to specific age groups, so you can rest assured that your little ones will be well taken care of. The Play-Doh station, aptly named "Slide into Play-Doh World," is designed for children aged 2 years and above. Watch as their creativity soars while they shape and mould their favourite Play-Doh characters.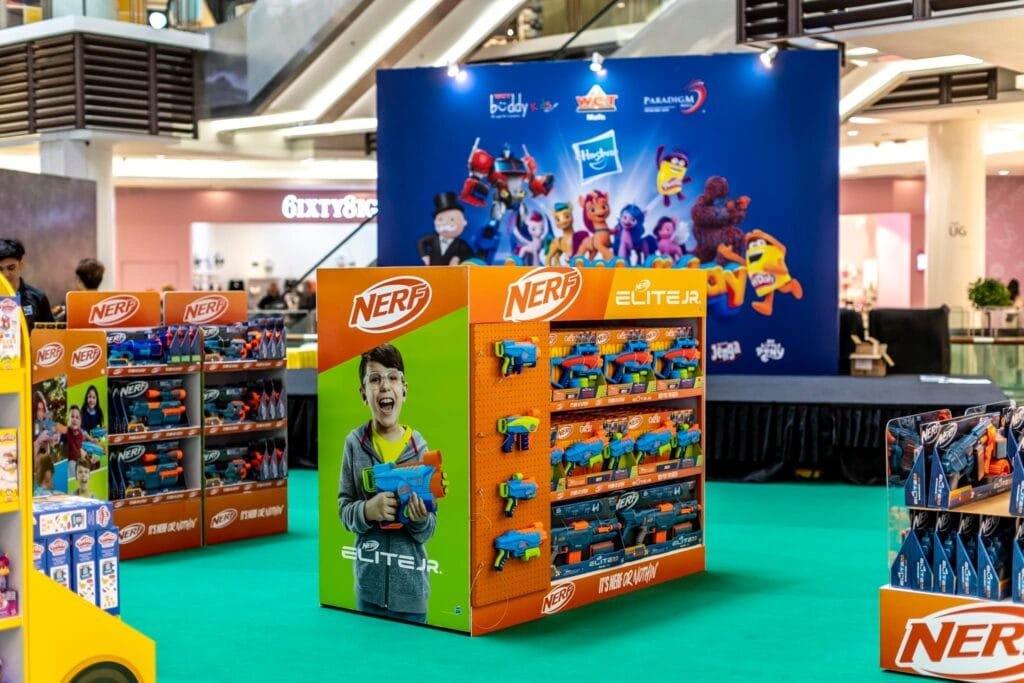 If you have energetic adventurers aged 6 years and above, the NERF Arena will be their ultimate playground. Let them engage in friendly battles and experience the thrill of action-packed NERF battles with their friends. Safety is a top priority, and the NERF Arena ensures that the excitement is accompanied by proper precautions.
For families and friends seeking interactive entertainment, the Hasbro Gaming Interactive Arena is the place to be. Engage in lively board game competitions and embrace the joy of friendly rivalry. This section is open to all ages, ensuring that everyone can bond over their favorite games and create lasting memories together.
But that's not all! Transformers enthusiasts are in for a treat. Celebrate the legendary Transformers characters and immerse yourself in the thrilling world of the upcoming movie, Transformers: Rise of the Beasts.
As you enter the event, be captivated by the awe-inspiring 2-meter statue of Optimus Prime, the leader of the Autobots. Explore the latest Transformers toy collection, perfectly timed with the release of the highly anticipated film on June 9th, 2023.
We all know how precious and eagerly anticipated school holidays are for children. It's a time for them to unwind, forget about schoolwork, and simply enjoy being kids. So why not break away from the usual routines of swimming pools, shopping malls, or visits to the countryside? This year, treat your family to something extraordinary and create unforgettable moments at the Hasbro School Holidays event.
Mark your calendars and make your way to Paradigm Mall Petaling Jaya's Upper Atrium (UG) from May 26th to June 10th, 2023. Hasbro, the renowned global gaming company, together with WCT Malls and Paradigm Mall, invites you to step into a world where imagination knows no bounds.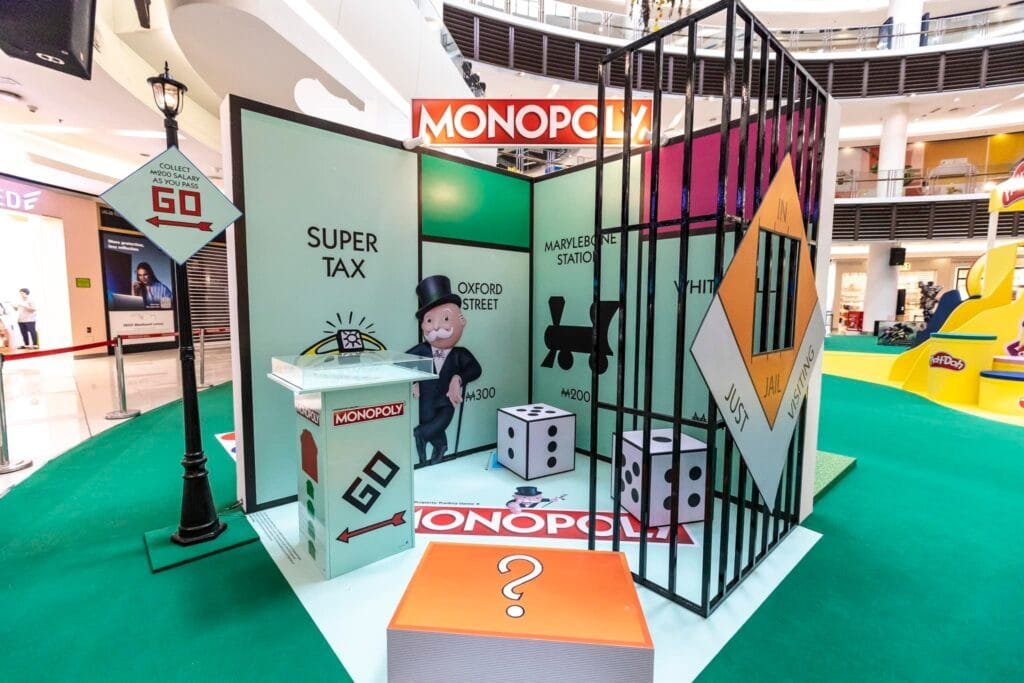 Source: Hasbro, Paradigm Mall