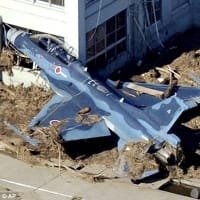 DOTM, Green Lantern Delayed In Japan
24/03/2011
The recent tsunami disaster has taken the toll not only to the lives but also to entertainment industry. According to E!Online, Movie Studio execs are considering delaying the premiere dates for Green Lantern and Transformers: Dark of the Moon due to the recent natural disasters.

Japan is the most profitable territory outside the U.S., generating some $2.5 billion in revenue for studio coffers last year along thanks to such releases as Toy Story 3, Alice in Wonderland and Harry Potter and the Deathly Hallows—Part 1. However in light of last Friday's calamity, box-office reciepts have dipped precipitously. For instance, Walt Disney's Tangled, the only U.S. release last weekend, earned a feeble $1.75 million.
Consequently, studio bosses are taking action to mitigate future losses. Sony is thinking about pushing back the April 1 premiere of its sci fi war flick, Battle: Los Angeles, while execs are also considering delaying a number of upcoming summer tentpoles such as Green Lantern, Transformers: Dark of the Moon and Kung Fu Panda 2.
-CBM