Infinity Warfare Set Review (Junkion Blacksmith)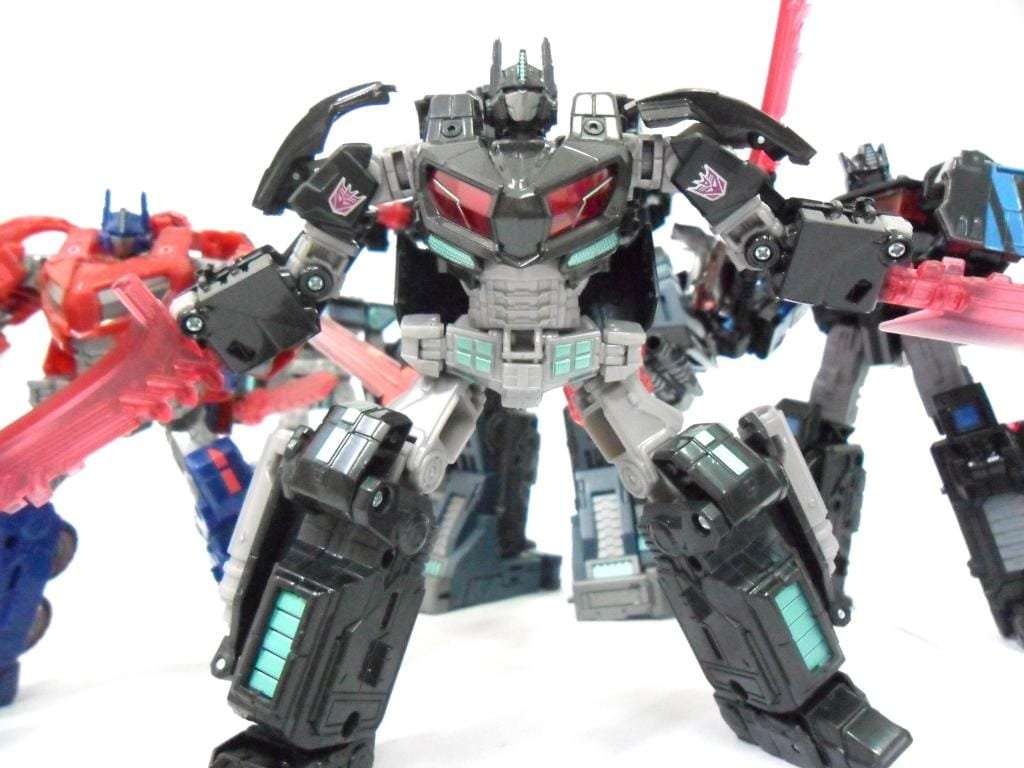 Here is the review for Junkion Blacksmith's Infinity Warfare Set which was red in colour with code number JB-00. Since this is not an action figure review, we will split the review into :
Basic form
Deluxe form
Hyper form
Ultimate form
And combined with our standard rating.
The Packaging
Ok, I'm not gonna do equip this set to G1/G1 Reissue Predaking for 2 reasons
I don't have Predaking
Just want to cover in terms of using this for smaller individual figs (classics, etc)
The set can be categorize into 4 forms as mentioned above, that will be:
Basic Form
Color wise, imagine the sword of FP Shadow Commander, with a little bit more red. The material is sturdy, just like any other hasbro/takara plastic
Deluxe Form
If you notice, as the weapon, complexity increased, more and more pieces been left over and lesser weapon in the same class/form can be made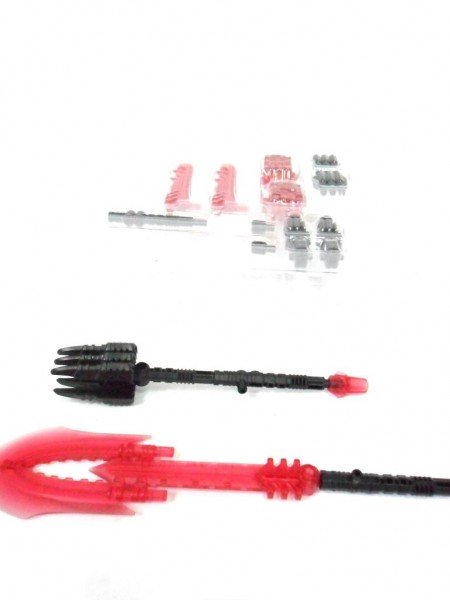 Hyper Form
There's 3 recommended configuration for this form but….the way of the weapons attach, to me, is kinda out.
Ultimate Form
Disclaimer : Instead of the configuration recommended, i tried to includes all the parts available to create it. The looks may not be too good, just want to show you that, the best thing bout this set is how you can work your own configuration
And I'm not using Unicron as it was already showed in the promo pics.
Now, for those who was thinking, without making the big sword etc, how well can this set do for the smaller figs. No left over parts also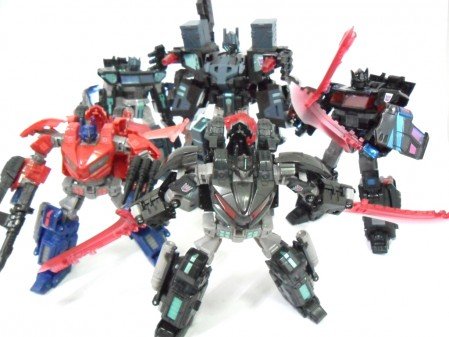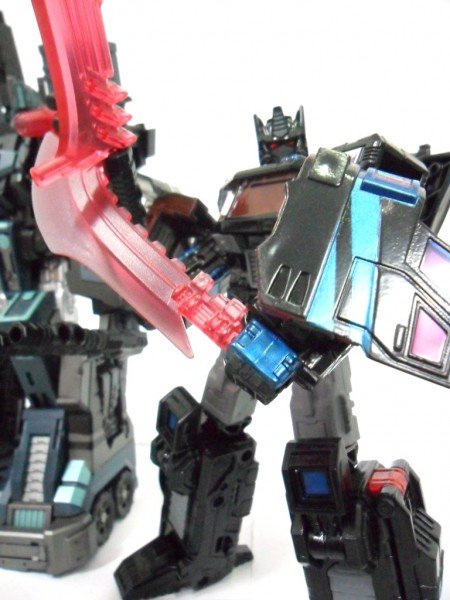 Aesthetics 
It really does bring help improve the figure whether whom it meant to be for (G1/G1 Reissue Predaking) or other figures
Articulation 
No articulation cos it ain't an action figure!
Design
As weapons, the design is decent however there are somes that aren't plausible. However, the good thing about this set is how YOU decide to used it
Gimmicks
Good try for the Mix-And-Match type of set
Paintjob
Clear red plastics with Black parts, couldn't go wrong
Fun Factor
There's a fine line for this set between being super fun or annoying.
Complexity
Unless you're going with the 'recommended' configuration, it's a complex set
Value
I'll pick it up if got nothing else to buy
Overall
A good addition for Predaking – That's a fact! If you're looking for extra weapon for your other figures, this actually also a good choice in term of the range of weapon available, more the Gears of Wars and even the one included in G3 Trailer.
Gallery
Ratings
[starratingmulti id=2 tpl=50 size='30' average_size='30']
Credits
Gema