Trilogy Series Unveiled Deluxe Optimus Prime with Trailer
Seems like Hasbro is out of ideas but to keep on recycling Optimus Prime moulds over and over again. The latest surfaced was the official images of the Transformers Movie Trilogy aka All Stars Optimus Prime with trailer.
Nothing interesting for this one but just a redeco of the deluxe Class Optimus Prime which was available through Wal-Mart as an exclusive. The figure comes with a trailer from the Japanese Transformers Chronicle mold.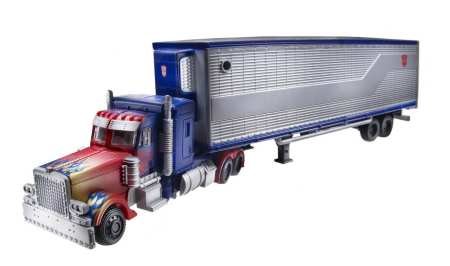 This figure will be one of the highlight in the next day Toy Fair. Getting it or not is your choice, but it made a good additional for Optimus Prime fans out there.