Transformers Fall Of Cybertron, The Official Gameplay Trailer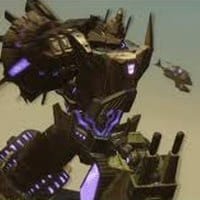 Transformers Fall of Cybertron immediately continues as a sequel from the story, Transformers: War for Cybertron with the civil war between the Autobots and the Decepticons over control of their home world, Cybertron.
The developer, High Moon Studios, hopes to show a darker tone than the original game as Game Informer states, this game "changes and improves upon so many of the fundamental ideas that the developer considers the game a natural successor rather than a true sequel."
Fall of Cybertron depicts the final battle between the two robot factions which results in the destruction of their home world, forcing the Autobots to seek refuge in our galaxy, the Milky Way.
This is their official gameplay trailer that will blow your mind.
[youtube]http://www.youtube.com/watch?v=Lw0r3NbKnEA[/youtube]