The G1 Japanese Collection Trilogy Rolls Out January
G1'ers must rejoice hearing this as on 2nd January Shout! Factory is going to release a 13-disc set which features one of the rarest Japanese trilogy that succeeded G1 Transformers which will be presented in Japanese with English subs.
This set is special as it was made available for the first time in North America which contains over 42 hours of entertainment, including all episodes that originally aired from the three Japanese series — Headmasters, Super-God Masterforce and Victory with each containing their original Japanese audio tracks, English subtitles, and some limited art galleries.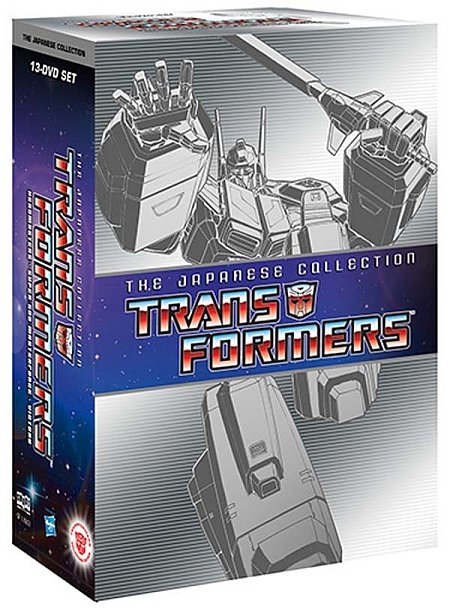 Synopsis:
TRANSFORMERS: THE JAPANESE COLLECTION – Headmasters – Optimus Prime lives again, the energy of the Matrix has been released and peace reigns on Cybertron . . . but all that is about to change with the startling arrival of the newest breed of Transformers warriors.
TRANSFORMERS: THE JAPANESE COLLECTION – Super-God Masterforce – Following their victory over the DESTRONS (a/k/a DECEPTICONS) at the end of Headmasters, the CYBERTRONS (AUTOBOTS) depart Earth, leaving behind only a small group to protect the planet from any future menace. But when the powerful DESTRONS return to an unsuspecting planet, the CYBERTRONS must come out of hiding to defend their human friends once again — only this time they'll be unable to do it on their own!
TRANSFORMERS: THE JAPANESE COLLECTION – Victory – Victory is the third and final installment of this Japanese trilogy— introduces four new factions to the TRANSFORMERS universe. Each group comes equipped with its own unique power and the ability to combine to form much larger, more powerful TRANSFORMERS, making each and every battle even more epic!
Still, that's 13-discs of animation right there and you can preorder the set on the Shout! Factory site.