Takara's Super Link Update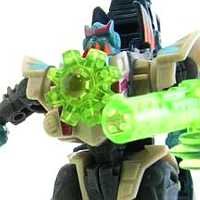 Takara's Takara's Super Link website has been updated with few more character profiles.
You can click on their transformation button to see their transform action. Also click on Dinobot's energy weapon to view it in use by Laserwave! Read more information here for the latest promotions.
Also view the latest promotions for Transformers Super Link Mission I Soundtrack & Transformers Super Link DVD Vol. 001 and also mentions a promotion for DVD Vol. 001-003 & a "Kicker Energon Edition" (no image).
Here are the lists of Superlink figures that has been updated with their latest bio profile:
SD-12 Dinobot
SD-13 Shadowhawk Cosmos Type
SD-14 Laserwave
-Tformers