Universal to Dreamworks: We're Finished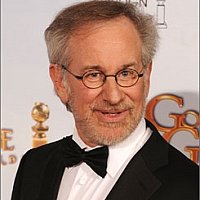 In the midst of the honeymoon, the marriage between DreamWorks and Universal Studios is finished. In a sort of "Dear DreamWorks …" letter, Universal released a statement Friday afternoon ending its agreement to release DreamWorks' films.
The breakup over finances leaves the studio that created hits such as Transformers, Tropic Thunder and Blades of Glory stalled as they work on new projects, not only unable to place their films in theaters but also unable to shoot them without a new home.
The agreement had been heralded as an ideal fusion of DreamWorks' creativity with Universal's powerhouse marketing and distribution. That partnership was dissolved in a four-sentence announcement from Universal spokesperson Cindy Gardner:
"Universal Pictures has ended discussions with DreamWorks for a distribution agreement. Over the past several weeks, DreamWorks has demanded material changes to previously agreed-upon terms. It is clear that DreamWorks' needs and Universal's business interests are no longer in alignment. We wish them luck in their pursuit of funding and distribution of their future endeavors."
DreamWorks opted not to issue a public response.
The breakup comes as a shock to Hollywood and likely a personal blow to DreamWorks partners Steven Spielberg and Stacey Snider. Spielberg's early hits Jaws and E.T. The Extra-Terrestrial were at Universal, and he has always had his Amblin Entertainment headquarters on the studio's backlot. Snider was the former studio boss for Universal.
When they announced the pairing five months ago, Spielberg said, "We came home." He was looking for a welcome mat and a friendly reception at his old homestead.
"Every movie is fraught with unknown hazards: Is the idea commercial? Are we being too adventuresome with our concept? There are so many unknowns in conceiving a motion picture and getting it made and doing it the best you can," Spielberg said at the time. "I want my colleagues and partners to be the least of my problems. The making of a film, the conceiving of a good script is enough of a problem. I want calm waters."
DreamWorks' previous two-year-old arrangement with Paramount had been financially successful — resulting in hits Transformers, Dreamgirls and Sweeney Todd, among others — but was plagued by internal wrangling with Paramount's leadership.
DreamWorks began hunting for a new partner, financing its independence with $550 million in equity from India's Reliance BIG Entertainment and about $700 million from JPMorgan Chase. But the economic crisis made it difficult for Morgan to raise those funds as quickly as expected. Timetables were extended, and the half-billion dollars from Reliance hung in the balance, waiting for DreamWorks to get on surer footing.
One way DreamWorks sought to do that was by requesting more of a financial commitment from Universal, which led to today's breakup. Now Spielberg and Snider must find another Hollywood partner. One possibility: Disney, one of the early suitors for DreamWorks after the Paramount split.
Source: USA Today