Transformers Prime Season 2 Delayed to 2012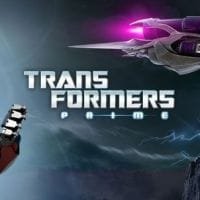 Transformers Prime fans will not rejoice after reading this – the popular Transformers TV series' second season will apparently not debut on November 28th as originally planned. Instead, it'll begin airing on The Hub early next year, possibly late January or early February.
Jeff Kline, the executive producer of Transformers: Prime strongly reiterated that the second season won't premiere on November 28th, 2011 as previously rumored. He did not specify the reason why but this is the copy of his statement from Facebook:
No specific date yet, but keep an eye out for more news soon. We do know it will be "early 2012." I'm hoping that means late January or early February, but the truth is that the folks making the series are often so narrow-focused—with nearly an entire season in various stages of production simultaneously—that we tend to not be as up-to-speed on scheduling or promotional agendas as you might think!
Check out Transformers: Prime Season 2 when it begins airing next year 2012. At the moment, please keep your Transformers Prime collections busy!