Stand A Chance to Win Prizes for Watching Age of Extinction at GSC
Autobots, roll out! With Optimus Prime and Bumblebee set to make an eagerly anticipated return to the big screen in "Transformers: Age of Extinction" later this month, Golden Screen Cinemas (GSC) brings fans of the blockbuster franchise a unique opportunity to own a piece of the much-loved robot heroes.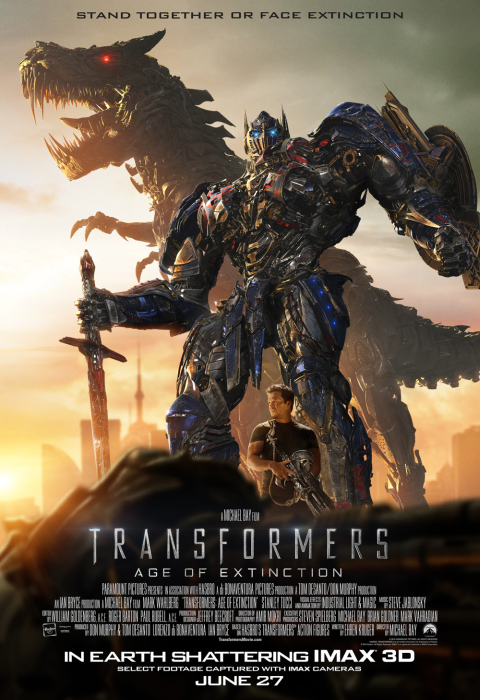 You could win yourself exclusive premiums from "Transformers: Age of Extinction" in the nationwide contest running from 19 June to 3 August 2014.
Up for grabs are two (2) Grand Prizes of exclusively assembled Transformers: Age of Extinction Deluxe Voyager figures in a 4ft X 2ft acrylic display, which is bound to make the lucky winner the envy of many.
Another three (3) sets of 2ft x 1.5ft acrylic display with assembled Transformers: Age of Extinction Deluxe Voyager figures, complete the line-up of prizes that money cannot buy.
These prizes will be on display at GSC Mid Valley Megamall, GSC 1 Utama, GSC Gurney Plaza, GSC Aeon Bandaraya Melaka and GSC Suria Sabah for public viewing, during the contest duration.
If you are not among the top winners, there are also a trio of Nokia Lumia 630 to be won and 30 units of Transformers: Age of Extinction RID Deluxe Attackers as consolation prize.
To participate, follow these simple steps:-
Step 1 : Purchase two (2) Transformers: Age of Extinction tickets.
Step 2 : Log on to contest site at www.gsc.com.my/tf4-contest.
Step 3 : Complete the contest form and key in BO Ticket Transaction ID OR Booking ID for self-print ticket/mobile app.
In the meantime, a Limited Edition Transformers: Age of Extinction Light Up Magnet could be yours for only RM4 with every purchase of a GSC Combo 3 at GSC Cinemas nationwide, or a Large Signature Combo 1 at GSC Signature in The Gardens Midvalley.
They come in two designs – Optimus Prime and Bumblebee, to be released on 19 and 26 June 2014 respectively – and will be available on a first-come first-serve basis, while stocks last.
These magnets are detailed, screen-accurate 3D representations of the characters' heads, which have been redesigned for the live-action franchise's fourth instalment. Optimus Prime has been made to look more heroic after successfully defending Earth against the evil Decepticons in the previous instalment, while loyal sidekick Bumblebee now sports a sleeker look in keeping with his alternate persona.
Secure yourself with one of the top blockbuster movie of the year tickets with GSC Transformers: Age of Extinction advance ticket sales starting from 13 June 2014, 12pm onwards.
Besides that, you may also enhance your cinematic experience by catching Transformers: Age of Extinction in Dolby Atmos, at GSC 1 Utama Hall 3 and GSC Pavilion Hall 3.
To avoid long queues and disappointment, purchase tickets early via GSC e-Payment (www.gsc.com.my), via GSC mobile apps (iPhone and Android) and also from the participating cinema ticketing counter.