Oh yea, bring it Bay BRING IT! May the gods make this real, Yahoo! has released the first look at a new Transformers: Revenge of the Fallen teaser poster. It's the same ghost image we've seen on the Leader Class Optimus Prime packaging.
In the highly-anticipated "Transformers: Revenge of the Fallen," debuting June 26, 2009, Sam Witwicky (Shia LaBeouf) again joins with the Autobots against their sworn enemies, the Decepticons. Michael Bay directs from a screenplay by Ehren Kruger & Roberto Orci & Alex Kurtzman.
Though many fakes have been floating around recently, any fan with a good eye will be able to confirm its authenticity, as the production quality of the image is too great to be anything fan made, and the image bears a striking resemblance to the eyes on the cards of the Revenge of the Fallen toy packaging as well as the designs seen on a few ROTF comics.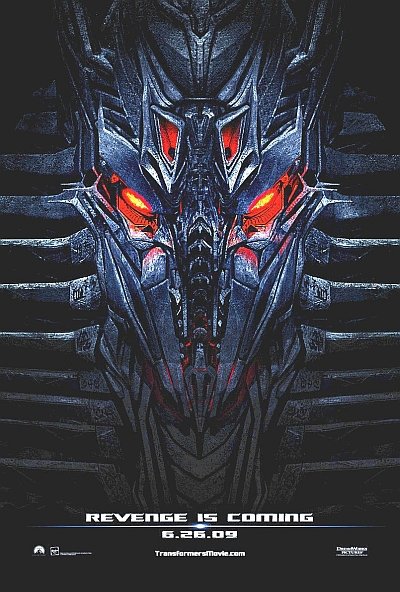 The timing is also right, as Michael Bay said a teaser poster would be released sometime after the new year.
Source: Tformers & Seibertron
(mosgoogle)