Tyrese Hospitalized For Food Poisoning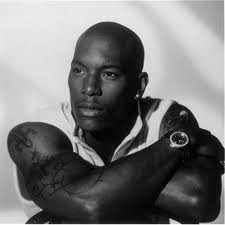 Tyrese was hospitalized for food poisoning which was caused by some tainted seafood that he consumed that did a major number on his insides. He start feeling sick almost immediately after he went out for a meal yesterday.
The result of the poisoning send him to L.A. hospital Tuesday night.
According to blackamericaweb:
"Tyrese, who's been busy promoting his newly released album "Open Invitation", was rushed to the hospital last night for what is believed to be exhaustion."
His rep says, Tyrese is recovering at home today but before he left the hospital he fired off a twitpic of his feet in the hospital bed and the message, "ER…pray for me."
This is not the first time Tyrese was rushed to the hospital. Two years ago, he took himself to the hospital due to sharp pains in his head. The rep says docs sent Tyrese home this morning, and ordered him to stay in bed.
-CBM