Melrose 2 Sues Paramount For Non-Paying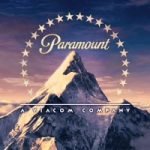 Melrose 2, the investors that made up part of the funds for the Transformers Dark of The Moon filming is suing Paramount Pictures for holding up their payments.
The group who is involved in the project funded a whopping USD 375 mil to finance the movie project, not only the Transformers trilogy but 26 others among them such as  "Mission Impossible 3," "Charlotte's Web," "Dreamgirls," "Flags of Our Fathers," "Blades of Glory," and "Jackass 2".
All the films have grossed nearly $7 billion.
The lawsuit has been filed in LA County Superior Court citing that Paramount "understated the revenues received in connection with the exploitation of the Melrose 2-funded films."
The reason for the lawsuit is a result of breach of contract and unscrupulous business practices. However, Paramount did not immediately respond right after the lawsuit was filed.
"Five years after the agreement was signed, Melrose 2 still has not seen a dollar of profit from its $375 million investment. … This lopsided distribution of earnings comes about as a direct result of defendants' practice of understating gross receipts, delaying payments to Melrose 2, overstating production and distribution costs and hindering Melrose 2's ability to exercise its audit rights." among the claims.
As a consequence, the suit adds, the fund cannot determine "whether it was properly credited for cost reductions in connection with those deals."
-reuters