TransMY Official Merchandises Released
September and October has been an exciting month for TransMY as this is the two months that TransMY has been actively releasing official merchandises not one but three different merchandises. Thanks to our member who had been networking tirelessly around for awesome deals.
For starters, we would love to announce our car stickers that comes in two sizes – 10cm x 10cm containing our tiger head logo and 30cm x 9.5cm logo with official text. The prices are RM6 and RM8 respectively. Pictures as you can see below:
To order, please go register at our forum as a member for tracing purposes and post your orders in our forum thread.
Next merchandise is a wearable which is our newly designed official t-shirt. This is our second design in 4 years. We adopt Beast Wars motifs in our old design, but switched flavours for the second one to be closer to G1 roots by having G1 motifs as our new design.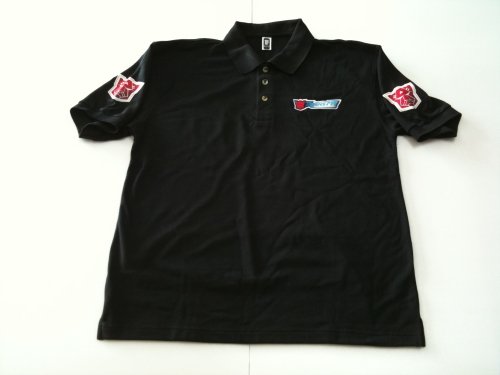 In contrary to the old t-shirt, the second one will be a collared polo black shirt which gives the wearer a smart elegant look. On the sleeve pairings, we incorporate the default tiger head logo on both sides. A streak of small full TransMY logo with text can be found on the chest. You can get them for RM45 via our forum. Special thanks to our member Remy Salleh (Bearmafia) who designed that 'Got Gestalts?' motifs and incorporate them with our logo.
Finally, thanks to our member Becky, a decal of our own faction logo has been made possible. This decal that we are talking about is produced exclusively for your custom Transformers action figure. The idea of this decal sparked from our ongoing campaign called the 'ID-Yourself-As-A-Transformer' campaign where members will custom a Transformer based on their own personalized carnations.
Since this campaign is exclusively ours, we plan to make a 'toyline' out of it by having our own faction logo imprinted on our kitbashed/customized toys. You can get one for RM25, placed via our forum and the sheet contains two faction of TransMY tiger head logo – red (good faction) and purple (evil faction) in various sized ideal for your placements on your custom Transformers.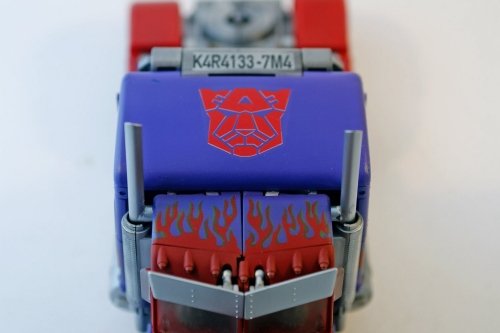 This type of decal is the water slide type and it measures around 7cm by 14cm. To be able to apply this, you must consult our members via the forum or Google for info. This reminder is for fans who had no kitbashing experience.
This decals have been used for the first time applied on an exclusively made TransMY – UIP Friendship Exclusive leader class Battle Hooks Optimus Prime.
For a summary of our merchandise please check out this thread.