Toy-rrific Collabo: TransMY Present Epic Transformers Toy Display in Cinemas
Calling all Transformers fans! Get ready to immerse yourself in the world of Autobots, Decepticons, Maximals and Terrorcons as team TransMY brings you a special mini showcase of Transformers Rise Of The Beasts and a plethora of miscellaneous Transformers toys of recent lines at 4 major cinemas in Klang Valley – GSC Starling, GSC IOI City Mall, TGV Sunway Pyramid and TGV 1Utama.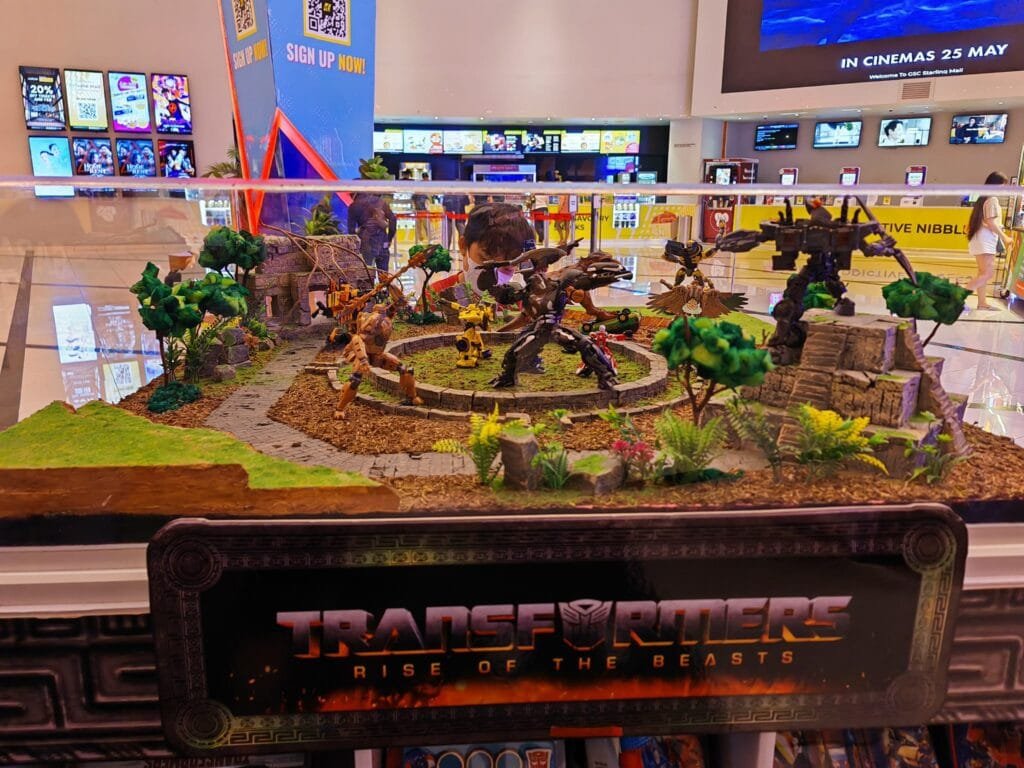 But that's not all – you'll also get to feast your eyes on a stunning collection of action figures from the War for Cybertron Trilogy which comprises Siege, Earthrise and Kingdom sublines of the Generations line. This event, held at the cinema's main concourses, promises to be an unforgettable experience for fans of all ages.
As you step into these cinemas, you'll be greeted by a jaw-dropping collection of over 200 action figures. From classic characters like Optimus Prime and Bumblebee to new additions from Transformers Rise Of The Beasts, there's something for every fan to admire. Prepare to be amazed by the attention to detail and craftsmanship of these collectables.
This year marks a significant milestone for TransMY as they celebrate their 16th anniversary of involvement in action figure display with cinemas, malls, and corporate establishments. For two decades, they have been dedicated to bringing the magic of Transformers to life through captivating displays and engaging experiences for fans of all ages.
TransMY's close collaboration with mall operators – GSC and TGV, UIP, Hasbro, and speciality toy shops like 1Toy and MyToy has been instrumental in making this event a reality.
Their passion for Transformers and commitment to supporting and delivering an exceptional fan experience shines through in every aspect of the showcase. It's a testament to their dedication and love for the franchise which played a pivotal role in generating excitement and anticipation for the movie. 
Their efforts have helped bring the Transformers universe closer to fans, fostering a sense of community and shared enthusiasm.
So, mark your calendars and make your way to GSC and TGV cinemas (mentioned above) for an unforgettable Transformers experience. Immerse yourself in the world of Autobots, Maximals and Terrorcons, marvel at the incredible action figure display, and be a part of the Transformers legacy that TransMY has built over the past 20 years. 
If you're planning to visit these cinemas, be sure to bring your camera and don't forget to capture those incredible moments and share them with us – together, let's celebrate the magic of Transformers! Tag us on social media so we can share in your excitement! We can't wait to see the incredible moments you capture during this unique event.
Head over to the gallery below to witness the display setup.
Credits: TransMY Display Setup Committee