TransMY 2nd Official Gathering In Planning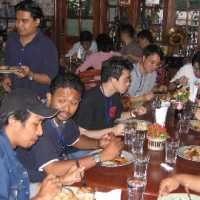 Dear Fellow TransMYians, Prior to the success of the 1st official gathering held on the 11th Sept 04 last year, TransMY would like to plan another official gathering next month (Feb).

The aim of the gathering is for to bring together all members, old and new to meet up and to socialize in a circle of like-minded fans exchanging ideas and interests as well as expanding the fandom locally.
Hereby, we would like to invite all to get involved in the discussion in our forums so that your ideas and voices be heard because we are here to cater for you and your fandom! The gathering is still in a stage of planning and we really want to hear from you.
Click here to participate in the ongoing discussion and for newbies who haven't got any idea of our past gathering, you can view it here.
Thanks!
"Till All Are One"