Transformers Expo Malaysia 2014 Soft Launch
TransMY was invited to Genting Highlands on the 9th January to witness the soft launch of the Transformers Expo Malaysia 2014 event at the First World Plaza stage, First World, Genting. Our team reached Genting with an 11-member team to witness that historical event.
A bit about the expo – it will be held in association with Hasbro Inc, to celebrate the 30th Anniversary of Transformers, one of the biggest brands for pop culture in the world. The event will showcase, of course our prized collection of 1300 pieces Transformers action figures from Generation 1 up till the most recent Transformers Prime series.
TargetExposition will also bring along a life sized Optimus Prime and Bumblebee statues along with other smaller characters from Cybertron!
This event will be a walk down memory lane for those who have been immersed with Transformers during their childhood. The franchise which is know for their shape-shifting robots into vehicles will bring shock and awe to visitors especially with the array of the figures that we are bringing for display there.
Apart from figures, visitors will get to see augmented reality, 3D mapping, and 3D tunnel technology with planet-like décor along with the latest holographic technology, including the screening of the sneak peek and preludes to the new Transformers 4 film. For kids, there will be mascot meet-and-greet sessions, and exclusive merchandise to bring home for mementos!
How much is the tickets? Well, the entrance tickets to the Transformers Expo is RM55 per adults and RM48 for a child. However, if you are purchasing 2 adult tickets, you will be given a complimentary ticket. For children below 3, you will be allowed free entry.
Details of the event:
Date/Time : 31 January – 16 February 2014, 10am – 10pm
Venue : Arena of Stars, Genting Highlands
For enquiries, please call 603-6259 2697, or email to transformers@targetexpo.com.my.
At launch was attended by the Visit Malaysia Year 2014 Secretariat Deputy General Manager, Hamdiah Ismail, TargetExposition's CEO, Raymond Tew; Project Director of TargetExposition, Angeala Siew, and Assistant Vice President of Theme Park Operations & Marketing of Resorts World Genting, Kenny Yap.
The ceremony ended with a gambit, where all the VIPs get to touch the 'allspark' that launches the event's audio and special effects.
We got the opportunity to meet Pn. Hamdiah Ismail, the bigshot for VMY2014 who shook hands with our team.
We were ushered to the dealer booths with the EO VIPs, Genting VIPs and VMY VIPs.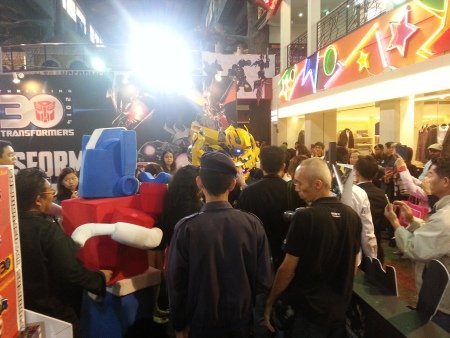 As for TransMY, we were invited to the press conference afterwards and was treated with lunch along with the media guests.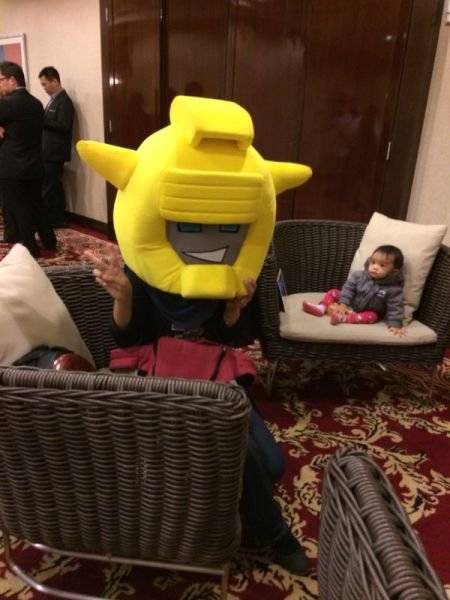 Overall it was an exciting experience for both TransMY and the EO's. With 1300 secured, we are confident that the showcasing will be smooth and promising!
Do check us out at the mountain top starting on the 31st January 2014! Roll out ya'll!
More gallery below: