Based on Aeriobot24's findings in eGM CarTech's blog, the photos of the three is actually a Chevy Beat from the Smithsonian and the orange or red car is the Chevy Trax concept car.
Kevin Dunn and Julie White were spotted on site as they filmed a scene as Sam's parents on vacation there. As the video shows, at some point some TF related chaos ensues.
At this point I am wondering when the Chevy Groove will pop up. I find it probable that the Trax is another Transformer, name unknown. Also I am starting to wonder if this isn't what "The Twins" might become since the green ice cream truck hasn't made any additional appearances or maybe part of a group of TFs similar to the "Seekers" theme for Starscream's group.
The remaining pictures show extras getting instruction from Bay and just the general look of the scene. Last is a video that shows set planned explosion going off as the extras act scared and scatter.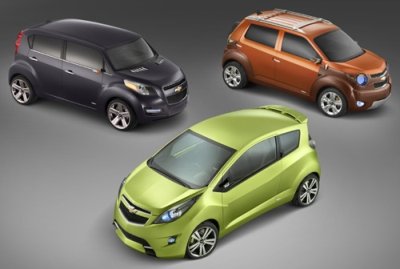 A final note, fans found out that Shia Labeouf and Megan Fox are expected to participate in the filming at Eastern State Penitentiary this Friday and Saturday. Sunday is a day of rest as production moves to Princeton, NJ to film something, somewhere at sometime in that area.
Source: Transformers Live
{mosgoogle}