Transformers CybertronCon Mania Infested Singapore
With CybertronCon around the corner, Kre-O Autobots Optimus Prime and Bumblebee mascots have wandered around different regions of Singapore, mingling with the locals to promote the event.
The mascots are part of the campaign in promoting the first ever Transformers Cybertron Con in Southeast Asia, which will be held at Resorts World Sentosa from March 11 to 14.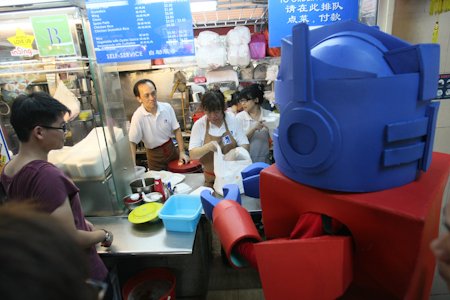 CybertronCon will be a heaven for Transformers fans where the exhibition will feature an extensive display of Transformers toys, cartoon animation and video games, taking fans through the chronological progression of the 27-year-old comic series.
Tickets for the convention are priced at $12 for a Day Pass and $68 for a four-day VIP Pass.