New Decepticon Revealed As Megatron?
The image shows a new, invigorated Megatron toy from Hasbro based on the Decepticon leader's reported re-appearance in the Transformers sequel film.
Revenge of the Fallen co-writer Roberto Orci confirmed that the bad robot will reappear in a post over the weekend at TFW 2005. In response to a fan question, Orci simply replied: "Megatron returns!"
This would appear to contradict Bay's own statement, to Empire magazine, as reported by JoBlo.com: "He's not in this movie. That's not misinformation. The tank design you may have seen is just Hasbro coming up with a new toy."
As for the image, Bad and Ugly reports, "This design seems to fit with the rumored new Megatron Tank we got a look at last September and gives more weight to the leaked tank toy we speculated was Megatron." Transformers: Revenge of the Fallen opens June 24.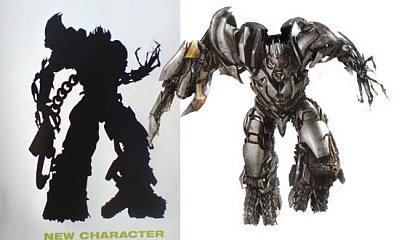 Source: Scifi Wire
{mosgoogle}