Dark Of The Moon: Malaysia's Biggest 5-Day Opener All Time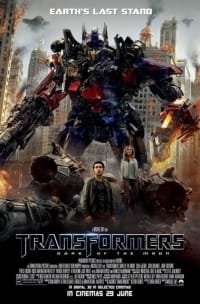 Transformers will always have a special place in Malaysian hearts:
The Autobots® and Deceptions® have proven once again to be unbeatable as TRANSFORMERS: DARK OF THE MOON makes history in Malaysia by grossing the highest single day's collection record in the country for its Day 1, 4 and 5 of release.
The Michael Bay – directed mega blockbuster – which opened on June 29 – defeated the previous record-holder Transformers: Revenge of the Fallen to become the industry's biggest 5-day weekend opener of all-time.
Making its debut in 3D, this highly anticipated third installment also secured the top 3 positions on the single day ticket sales chart within its first weekend.
The movie's distributor United International Pictures (UIP) now dominates with 8 positions within the Top 10 Biggest single day Box Office of all-time chart with TRANSFORMERS: DARK OF THE MOON holding 1st, 2nd, 3rd, 5th and 7th spots, Transformers: Revenge of the Fallen holding the 4th and 6th spots and Iron Man 2 at the 9th spot.
Mr. Nicholas Yong, Managing Director of the film's local distributing arm, United International Pictures (Singapore & Malaysia) said, "It is truly an amazing and unbelievable feat for a film that had opened right outside of the school holidays! The 3D and IMAX bookings were through the roof and the weekend was sold out.
This film was made, shot and meant to be enjoyed in 3D to get the optimum and best of the effects. We have heard of so many people watching the film multiple times as they had done for the first two installments!"
About Paramount Pictures Corporation
Paramount Pictures Corporation (PPC), a global producer and distributor of filmed entertainment, is a unit of Viacom (NYSE: VIA, VIA.B), a leading content company with prominent and respected film, television and digital entertainment brands. The company's labels include Paramount Pictures, Paramount Vantage, Paramount Classics, Insurge Pictures, MTV Films and Nickelodeon Movies. PPC operations also include Paramount Digital Entertainment, Paramount Famous Productions, Paramount Home Entertainment, Paramount Pictures International, Paramount Licensing Inc., Paramount Studio Group and Paramount Television & Digital Distribution.
About United International Pictures
United International Pictures (UIP) is one of the world's leading film distribution companies. Jointly owned by Paramount and Universal, we bring many of the most exciting films made today to a global audience. Since 1981, we have distributed more than 1,000 movies, including more than 100 Academy Award winners, and enjoyed huge box office success with films as diverse as the franchises of Shrek, Transformers and Kung Fu Panda.
-Star