Convoy MP-10 (Masterpiece) Review
MP-10 Convoy or fondly 'Convoy 2.0'  is an new Masterpiece Convoy that undergone new retooling where he is now (sadly) smaller in size. The reason behind this is for him to be in-scale with most recent Masterpiece releases such as MP-08 Grimlock and MP-09 Rodimus Convoy.
Robot Mode
Alternate Mode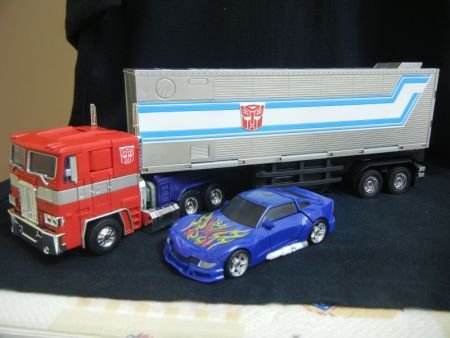 Aesthetics
The plastic feels better. Not like MP-09. He does not feel fragile and the joints are tight. Everything clips and folds into place. There is no misalignment.
Articulation
Some points to take note:
For the hands, if you handled Gundam models before, it is the same type of articulation BUT without THUMB movement. This is kinda disappointing as an added thumb articulation would do a lot for the figure dynamic posing.
There are heaps of articulation for MP10. The only downside is that the elbows and knees are not double jointed.
Overall an excellent figure (for me at least). I am a fan of CHUGS so having an MP figure that can incorporate itself with them is a plus point for me. It doesn't  look that out of place compared to the earlier MP01. While he might not have tons of die-cast, posing him is such a joy and the added articulation benefits the figure immensely.
Design
The updated look make him feel relevant as he blends well with CHUGS.
Gimmicks
Let's move on with the transformation.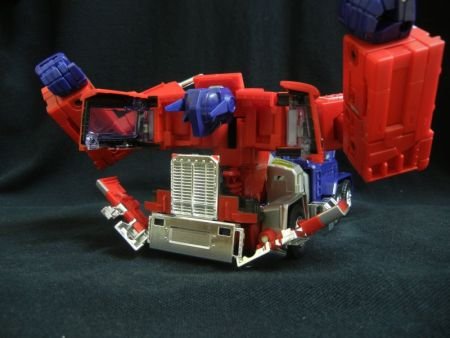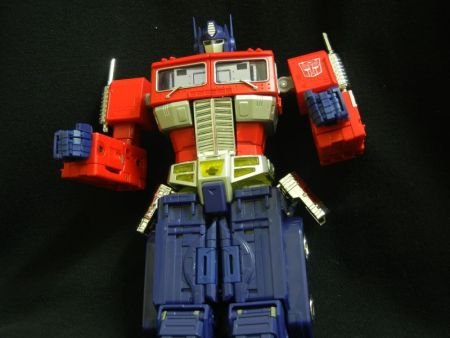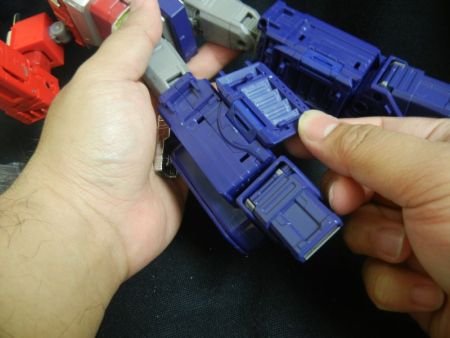 As for Spike and Roller, all I can say is Spike is a neat accessory, but I am not too hung up on him. And Roller does what he does best. rolls. and he can carry Prime's gun and haul his trailer.
Paintjob
True to his G1 paintjob with chrome parts on supposedly metal.
Fun Factor
He is all-round, complex yet fun and enjoyable to play with. Going down memory lane is the best thing to do with him.
Complexity
His pointing finger likes to pop off, so be careful else you might loose it.
There are some parts that need to be forced like the retractable legs. You have to really pull hard to get the thighs out. So just be careful.
Value
Worth the money with those added gimmicks, and accessory goodies.
Overall 
If you love MP-01, CHUGS, and G1, he is awesome to own.
Ratings 
[starratingmulti id=2 tpl=50 size='30' average_size='30']
Credits 
TCracker