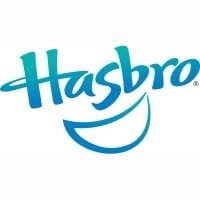 Will Hasbro Transform To Be The Next Marvel?
20/01/2012
Hasbro wants to become the next Marvel Entertainment. They should be so lucky. Word is that the toy giant behind such movie franchises as "Transformers," "G.I. Joe" and Peter Berg's upcoming tentpole "Battleship" is in talks with JP Morgan to provide the financing to up the ante to build a rival to Disney's Marvel label, which continues to churn out comic book smashes from "Thor" to "Captain America."
JP Morgan, which just put up a sizeable chunk of money for Lionsgate to complete its acquisition of Summit Entertainment, is also in talks with another toy fan, Michael Eisner, to create his own movie studio, sources say.
As well as the infusion of financing, Hasbro is looking to secure a distribution deal with a studio before it moves to the next step with its plans, say sources privy to the talks.
Expanding its movie operations would build on recent developments by the company to create an entertainment empire, and would also expand upon its recent forays into the television market and countless movie franchises. Hasbro jointly runs the kids network The Hub with Discovery Communications.
Hasbro currently has a large number of films in development, including two without studio backing: an adaptation of its "Monopoly" board game with Ridley Scott directing and a new script for a film based on its "Ouija" game. Hasbro recently completed a deal with Paramount for J.J. Abrams to produce a film based on the Japanese toyline "Micronauts." Hasbro has also been in active talks with Paramount, Michael Bay and Steven Spielberg to do a fourth edition of "Transformers."
Sony is also still developing a film with Will Smith and partner James Lassiter based on the Hasbro game "Risk." And Imagine's Brian Grazer is still developing a movie around Hasbro action figure "Stretch Armstrong" at Universal.
Add revenues from the most recent Paramount global hit in the "Transformers" series, Michael Bay's 3-D "Dark Of The Moon," to Hasbro's take so far: $482 million from the first 2007 film and $592 million from the second iteration in 2009.
Hasbro reported revenue and earnings growth for the third quarter 2011, including a 5 percent net revenues growth to $1.38 billion compared to $1.31 billion in the third quarter 2010. The Company reported a 10% increase in net earnings for the third quarter 2011 to $171.0 million or $1.27 per diluted share compared to $155.2 million or $1.09 per diluted share in 2010.
Third quarter results for the Entertainment and Licensing segment saw net revenues increase 69% to $46.3 million, compared to $27.5 million in 2010, per Hasbro's most recent earnings report:
"Revenue in the Entertainment and Licensing segment reflected growth in licensing revenue associated with the sale of television programming globally, movie and merchandise-related revenue from 'Transformers: Dark of the Moon' as well as a onetime payment from Universal Studios. The Entertainment and Licensing segment reported an operating profit of $15.3 million compared to $5.9 million in 2010."
-Indiewire