Patriotic Chinese Transformers Fans Irked By Brand Placements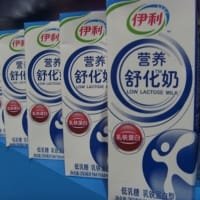 This is funny: BEIJING: Despite thrilling to its 3D visual effects, Chinese moviegoers on Friday blasted the Hollywood blockbuster "Transformers: Dark of the Moon" for clunky product placements of Chinese brands.


The Hollywood robot action movie hit screens in China on Thursday, crashing ticket-booking websites as fans scrambled to get a seat for the film's national debut, the Beijing News reported.
Analysts expect the box office for the day, once tallied, will break the 60 million yuan ($9.3 million) one-day record for China created by DreamWorks Animation's "Kung Fu Panda 2" on its debut in May, Friday's Beijing News report said.
Four Chinese brands enjoy prominent exposure in the third instalment of the "Transformers" franchise — the most in any Hollywood film — in a sign of a push by Chinese firms to raise their global profiles, the Financial Times said in a report Wednesday.
However, viewers complained that the product placements were forced and "stiff" and did not blend with the script as naturally as those involving foreign labels, said Friday's Modern Express newspaper.
"I can handle Adidas and Lenovo, but why give a part to Shuhua Low Lactose milk? I'm crying. I hate such product placements," said a posting on the popular microblogging service of leading Chinese portal Sina.
Lenovo is China's largest personal computer maker while Shuhua Low Lactose milk is a product of major Chinese dairy producer Yili.
"You can't remember the protagonist, or the story, or any fighting scenes. But you can definitely remember Lenovo, TCL and Yili Shuhua milk," said web user Jingang Daodan.
TCL is a Chinese maker of television sets. The other Chinese brand name with a cameo in the film is Meters/bonwe, a clothing line targeted at youths that also made its way into the second film in the series, "Transformers: Revenge of the Fallen".
-Dawn.com