LEGO
Anyone still playing and building with LEGO? :p
Recently just found out it still popular among adult like us! Collector start collecting minifigures of LEGO from various movie type such as Star War, Batman, Prince of Persia, Harry Porter and etc.
Anyone got sharing here?
Topic starter
Posted : 13/10/2011 8:44 am
lego rulz!!
Posted : 08/12/2011 9:30 pm
me sudah kira terpesong dari agama TF and seriously into lego now...
collecting POTC, starwars, city...
will post pics after i get a new display shelf for my home next week,
now everything a bit messy
Posted : 12/12/2011 9:18 am
Posted : 17/05/2012 5:49 pm
tau la ada byk figs batman!!! teracun la tu..!!!!!!!
Posted : 17/05/2012 11:22 pm
tau la ada byk figs batman!!! teracun la tu..!!!!!!!
Saya newbie,Lego DC pn xde lagi..Kalau abe Airpool nak bg yg pertama,bleh je..wakakaka..
So nice dc figs,tapi up coming ada lagi nak kena amik..Go Monster Fighter Go..
Posted : 21/05/2012 6:02 pm
nice bro fumi!!
Posted : 23/05/2012 7:49 pm
tidak kusangka kat sini pun ade talk about lego dah hehehe....
me into Kingdom theme, definitely KREO Bumblebee and recently bought LEGO Mindstorm NXT 2.0 and i love all of them...heheheh 😉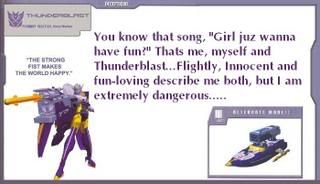 Posted : 27/06/2012 4:48 pm
LEGO???
NAH....
Avengers Assamble!!
Captain America with Avenging Cycle
😎 😎
Posted : 29/06/2012 4:14 am
Pergh... Avengers dah assemble tu... Hebat Bro Syed!!! :p
Whose Side Are You On?
My TF Collections: http://www.transmy.com/forum/collections-showcase/vic2293's-transformers-collection/
Posted : 29/06/2012 5:02 pm