[Sticky]

Transformers Alternity Listings
Semua tentang ALTERNITY boleh taram kat sini ok ye?Boleh ke?Wreckers sila tunjuk ajar
ketepi AT/BT...no more 1/24
Sempena ulang taon ke 25 TF...ini dia Alternity on the way we jam!Figura TF berskala 1/32 ini ada diecast metal parts dan kabornye very detaild.berat dalam 211 grams (~7.4 oz),tinggi tak sempat nak ukur(tak tau la tu ehehehe... )
Setakat ini ada 5(ok 2 actually... 3 lagi repaints) iaitu:
1.A-01 Convoy Nissan GT-R Ultimate Silver

2....and Convoy Nissan GT-R Vibrant Red

3. ...satu lagi Convoy Nissan GT-R Super Black Version

Convoy/Optimus Prime jadi skyline GT-R...garang!macho!hensem!alt mode paling smart for OP setakat ni maybe
Nak beli kete ni tak tau la bila mampu...TF punya pon ok la...tapi kalu dah kuar figure ni nanti aku nak ketiga2 kaler!
Release Date:February 28th 2009(kat japang?)(XL kata delayed to Januari...ni dah feb...mana satu ntahle)
Yang itam tu lambat skit..June nanti!
4.A-02 Megatron Nissan Fairlady (350Z) Silver

5....and Megatron Nissan Fairlady (350Z) Blue

6. Megatron - A-02 Nissan Fairlady Z Megatron - Diamond Black!

Megatron ni aku tataw nak cakap ape...
Pendapat aku la:pedang?WTH?ntahla...sebagai TFanboi aku still attached to the image of Megs with canon la...
pendekatan baru?like TFA?maybe tapi TFA Megs ade canon!Fusion Canon lagi tu!
Lagi satu...why nissan also?fairlady plak tu...kaler biru?WTH!!!Abit gay for me...maybe aku consider beli yang Silver tu je...still it's my 2cent

Release Date:May 30th 2009?
Lepas ni?A-03?A-04?kete Nissan jugok?Character ape?Sama2la kita tunggu!(dan beli kalu ade bajet lebih)
As in 15/7 - 2 alternity baru telah diumumkan;
7. A-03 Bumblebee Suzuki Swift Sport - Champion Yellow

8. A-03 Cliffjumper Suzuki Swift Sport - Red Pearl

source:imageanime.com,tfw2005.com & tformers.com
Autobot...Henshin and rock and roll out!!!

Baby Come Back!!!
Topic starter
Posted : 05/02/2009 2:07 am
I might be getting both Alternity COnvoys and that Sexy Black Megatron....hmmm...delicious
Posted : 05/02/2009 2:23 am
get all.....time for a new line collection
Posted : 05/02/2009 5:45 am
To me.. both robot mode looks awesome but not the car mode..
Already pre-ordered the silver convoy.. Dunno when is it gonna arrive.. :S
I miss 1:24 scale.. 🙁
Posted : 05/02/2009 8:12 am
fuh.... mengancam gak... apa kan daya kene tunggu dan lihat... ada rezeki lebih, bleh aa cekau nieh... 😆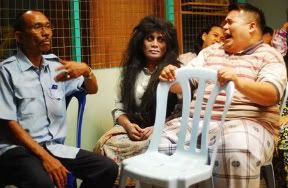 " aPeKeJadaHnya kaK LimAh bUat kaT sIni?"
Posted : 05/02/2009 4:57 pm
Will get all of those.
I like TFs that transform into real life cars.
Posted : 05/02/2009 5:00 pm
kenape fairlady ku berubah ke megatron....isk isk
jadilah watak yg comel cket....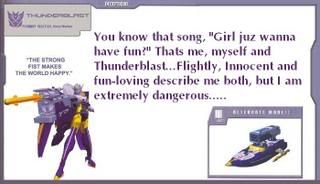 Posted : 05/02/2009 5:36 pm
semua best
tak dak duit yg tak best
thanks for the info
Posted : 05/02/2009 11:47 pm
This is a must have to all Transformers fans!!! I will definitely buy this... But, if the price is as ridiculous as Smokescreen (RM600), then kena think twice laaa... But, This new alternity line is much cooler and better than the binaltech... Nampak compact giler... Check out this review...
http://www.youtube.com/watch?v=fONznyUxR30
You can search for a clearer version of the review. So far, peaugh (the reviewer) is my favourite reviewer... Banyak dah aku termakan racun oleh review dia... And I am really satisfied with what I got... Based on his review...
Posted : 23/02/2009 3:38 am
dont worry about the price yet. those smokescreen put themself like rare collection BT01. same goes with bt22 retail price only 130. those scalpers price? 400+.
tunggu sampai sambar je la 🙂
Posted : 24/02/2009 9:28 am
demm sweet & it's available oredi kat xl!
sape da beli woi share ur komen la guys!
aku kena cari duit nih...uhuhuhuhu
Autobot...Henshin and rock and roll out!!!

Baby Come Back!!!
Topic starter
Posted : 27/02/2009 10:58 pm
i think i will get both...
They look so awesome!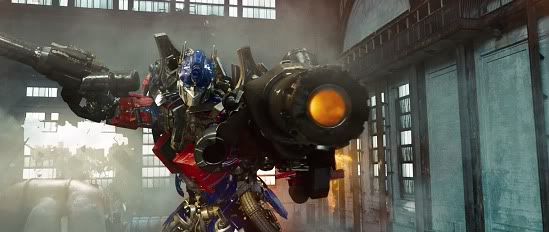 Are U feelin' LUCKY punk ?!
Posted : 01/03/2009 1:40 am
in my opinion, red is better looking than then silver one. silver is quite dull, i rather display it in car mode. 😛
Posted : 02/03/2009 11:51 pm
I already have this model, and in my opinion the japanese have done a very good job.
I got the red one which has a better color...more prime.
The toy feels solid, much better than your Movie deluxe (e.g.bumblebee)
Transformation is slightly more innovative than the binaltech.
Some pictures we see online shows the model in Alt mode has big gaps..that looks like an ugly, boxy gtr-35. But the real toy is unlike that...
So please go buy this mini-masterpiece, the price is slightly expensive, but its a way to encourage this quality products from the brilliant ppl at TakaraTomy.
Posted : 04/03/2009 12:28 am
No need to encourage lerr. Nanti lagi kecil menan karang XD
Do or do not. There is no try.
Posted : 04/03/2009 1:12 am