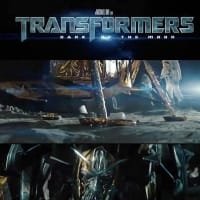 Top 10 Must Watch in 2011
04/01/2011
Comic book adaptations, sequels, prequels and remakes will dominate the cinemas next year. A lot of superheroes from the Marvel universe will be making their big screen debut with such films as X-Men: First Class, Thor, and Captain America: The First Avenger.
Technically, the X-Men have already appeared on the big screen but First Class is a remake featuring an all-new cast with Michael Fassbender as Magneto and James McAvoy as Professor Charles Xavier. Also there's a slew of new X-men heroes and villains such as Havok, Sebastian Shaw and Emma Frost. Matthew Vaughn, who helmed the other terrific comic book adaptation, Kick-Ass will helm the movie.
Also get ready for another adventure on the high seas with Captain Jack Sparrow with the latest instalment of Pirates of the Caribbean: On Stranger Tides featuring Penelope Cruz. The robots-in-disguise Transformers returns next summer but while warring alien robots is exciting stuff, the movie will be missing one important ingredient: Megan Fox! Will she be missed in Transformers: Dark of the Moon? Only time will tell.
The Harry Potter movie franchise finally reaches the end with the final film Harry Potter and The Deathly Hallows: Part II. It's also the beginning of the end for Twilight fans as the final instalment of the film is broken into two parts with the first appearing next year with Twilight: Breaking Dawn.
And to end 2011, there's an unusual Christmas film but one that should be delightful, if not outrageous, in A Very Kumar & Harold Christmas. Happy viewing folks!
1. Thor – May
2. Pirates of the Caribbean: On Stranger Tides – May
3. Kung Fu Panda 2 – May
4. X-Men: First Class – June
5. Cars 2 – June
6. Transformers: Dark of the Moon – July
7. Harry Potter and The Deathly Hallows: Part II – July
8. Captain America: The First Avenger – July
9. The Twilight Saga: Breaking Dawn – November
10. A Very Kumar & Harold Christmas – December
-TheStar