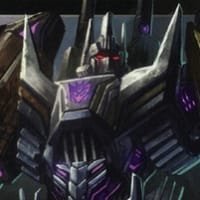 Fall Of Cybertron Exclusive Art Galore
18/12/2011
With the hype of Fall of Cybertron still ongoing after the impact it have made through the trailr teaser, Activision and High Moon Studios have prolonged their campaigned of the game further by releasing a detailed and beautiful concept art book named 'Art of the Apocalypse'.
The book contains teasing characters, weapons, and locations in their upcoming game 'Transformers: Fall of Cybertron.' The book preview includes some first looks at fully rendered concept artworks of game scenes, in-game characters such as the the Dinobots and Combaticons, new weapon and vehicle reveals as well as a whole lot "more than meets the eye."
There are some really fantastic looks at various Autobots and Decepticons such as Swoop, Snarl, Grimlock, Slug, and Combaticon Bruticus alongside conceptual art of the weapons that will be in the game, including Optimus Prime's ridiculously awesome and devastating Path Blaster.
Other highlights includes Jazz's Scatter Blaster, a wicked-looking Neutron Assault Rifle, the Gear Shredder, and a Thermal Rocket Launcher.
Also included are timelines of the events that happen after Cybertron collapses. Gamers will be briefed of the goals and objectives of the game via the preview.
There will be some revelation of the locations via the titles such as the awesome detailing of Metroplex Arena to the Sea of Rust
Promising this will be a better game, High Moon Studios assured that gamers would finally get a solid Transformers game.
Fall of Cybertron will be out a year from now on 1st December 2012 launch. For more pictures go here.
-Tformers